"Half the money I spend on advertising is wasted; the trouble is I don't know which half."
Doing business is easy. Effectively advertising your business – notsomuch.
When it comes to bringing new customers to your business, it's hard to figure out the best, most cost-effective way to reach them. Should you do an online campaign, buy time on the local radio station, rent a billboard, place a free ad with a digital classified, or dive deep into a pay-per-click ad campaign in social media? None of these channels are wrong, but are they right for your business?
And once you've decided that you need to advertise, how do you determine how much, how long, and where? A consistent theme from Time2GetOnline.com customers is that they don't know what to expect in terms of advertising costs. They understand the need, but lack the experience to know what to expect. Is $10,000 a month enough, too much, or not even close?
The short answer is – it depends. A better answer is to work with a local professional to develop a marketing strategy to help you identify your target audience and get the most bang for your buck. The good news is, there's a good option for pretty much every budget. Investing in your business with a local professional will help you set the right expectations and get the right results.
Identifying Your Target Audience
Before you begin advertising on any channel, you have to know who your target audience is. Who is your dream client? What do they need to know about your business/service in order to choose you? What are the factors that make them pick up the phone/sit down at their computer and contact you?
Don't get caught up in the demographics of your client: female, 30 – 50, household income of $100,000, etc. That's not who your customer is, it's just some data about them. Instead, look at the psycho-graphics – what are they like? What do they like to do? What makes them tick? A great way to find this info is to talk to your customers – listen to what they say so you can use that to make a stronger, faster connection with them. If they're frustrated with how long it takes for someone to get back to them, your ads should focus on your speedy service. If they're price-sensitive, you should address your affordability and value. You need to show them that you are the solution, sometimes to a problem they didn't even know they had. Use this information to make informed decisions on the right channels to reach them through ads they'll remember when they need your service
No matter what channel you choose, strategy and repetition are the keys to success. Creating an ad and running it once isn't going to provide the return you're looking for, and running your ad at the wrong time or the wrong space isn't going to connect you with the right audience.
We reached out to a few local advertisers to learn how their channels can help you choose the right strategy when you're ready to invest in your business and start connecting with clients you want to work with.
The Q/The Zone – Radio Advertising
Pablo Miranda, one of the advertising experts at The Q/The Zone, shared some interesting info about radio advertising:
"The Q was launched 31 years ago with Ed and Cliff as the hosts of the morning show, and they continue to host it today. The Q listeners have stuck with them from the beginning and, over the past three decades, have gone through multiple life-stages, placing them in a certain demographic. The Zone audience is about ten years behind The Q listeners in terms of the stage-of-life they are in today."
When it comes to radio advertising, it's usually about getting traffic through the door and/or branding. To do this, you need to pick the station with the best reach for your target audience, determine a budget that fits your business, and work with their team to develop the creative and a strategy that drives action.
"Our Victoria-based creative team is the best at developing meaningful and memorable commercials that connect with our listeners, and with our transmitter at the top of the Malahat, we reach listeners from Sooke to Sidney to Ladysmith and the Gulf Islands better than anyone else."
To learn more about radio advertising, contact Pablo Miranda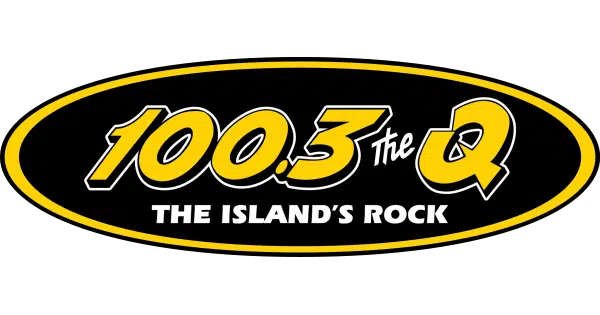 Saanich News – Community Newspapers
Mitch Sora, advertising consultant for the Saanich News, a division of Black Press Media, shared:
"The strength of community newspapers is that they're hyper-local. They don't generally report on things happening around the world or across the country. Instead, we share stories about the businesses in your neighbourhood and the people across your street. This local focus makes us a great vehicle to bring your brand to the people who choose to support the businesses in their community.
As to costs, we have a wide range to suit all budgets, with some options that start at $50 for a small placement. The important thing to remember is that advertising isn't just a one-and-done – it's about building brand recognition for your target audience. Many of our clients choose a quarter- or half-page ad and run that over a series of weeks to get the best exposure."
For more information about advertising in community newspapers, including the Saanich News, contact Mitchell Sora at 250-480-3235 or Mitchell.sora@saanichnews.com
Coast Outdoor – Billboard Advertising
Like millions of drivers and passengers on the South Island, you've likely noticed the ads on billboards along the highways. Darren Webb, the owner of Coast Outdoor, a leader in Out of Home (OOH) advertising in BC, provided some great information about the benefits of OOH advertising:
"The reach you get with outdoor advertising is huge – a single billboard in Victoria can get over 10 million adviews per year, with a cost per thousand (CPM) on a typical campaign of under $2. We're the largest billboard company on the island, and we have 170 static and digital locations on the island as well as ParkAds on parkade walls, and over 390 faces across the province. We're independent, Island-owned, and have been doing this since 1975.
The secret to good OOH advertising is to stick with the fundamentals – good billboard creative is seven words with a short Call to Action. Keep it simple to make it memorable and effective. We usually recommend that people use us in conjunction with their digital campaign; each channel reinforcing the other."
With a typical CPM of under $2, OOH is an affordable option for a long-term strategy. Static billboards are typically a larger investment, while digital billboards tend to be more affordable. You can do a 12-week campaign across the entire Coast network, or do a four-week blast to promote a specific sale or event. The Coast team can help you build an affordable campaign to get the coverage you want.
To learn how OOH advertising can work for you, contact the team at Coast Outdoor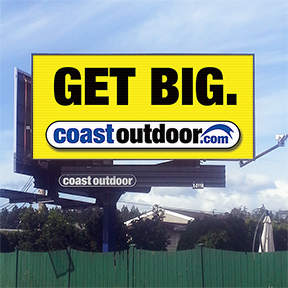 Used.ca – Online Classifieds
As part of the Black Press media network, Used.ca has built a large network of local fans who visit the site on a daily basis to find the deals and resources they need right now. UsedVictoria.com boasts 22 million page views per month.
Kelsey Fulton, Revenue Manager at Used.ca, offered "start with a free option and work from there to make it grow. Some of our best advertisers started out small with us, and because they invested in their online presence, they were able to grow quickly and steadily.
Even if you don't have a website yet, you can still take advantage of a great opportunity. Create a free ad, then promote it through one of our affordable options. Through great deals, like our Spring promo where we'll give you 100,000 views for only $250/month, you can get good visibility on your ad through a variety of categories.
One of our newest products – a branded content vehicle – gets you a thumbnail image on various high traffic areas on the site and a professionally written article that we'll share with our 40,000+ fans on social media. We are seeing phenomenal success through organic reads – people love the stories. They are making time to read them and learn about your brand. It's working very well, and at only $650, it's a hard deal to pass up."
Contact the Used.ca advertising team for more information or to discuss the best solution for your business.
Lamar – Bus Advertising
Another popular OOH advertising channel is often looking at you right in the face. You've probably seen it as you're stuck in the Colwood crawl or watched it drive by as you're gazing out your shop window. In B.C., Lamar Advertising is the company to call if you want to advertise in or on a bus.
Darren Peck, Sales Manager at Lamar Advertising, told us "we have multiple exclusive contracts throughout the province, working with BCtransit, Translink, and InTransitBC. We do all of the on-bus advertising in BC, including Skytrain, Canada Line, Seabus, and municipal buses.
When your ad is on a bus, you're in a targeted area – only the people in the community you're targeting can see your ad. We find many of our customers really respond to the back-of-the-bus ads: it helps them build their brand through repeat and extended exposure. With a fleet of 260+ busses here in Victoria, your ads can be seen every day by most people, spreading your message throughout the city.
The key to effective bus advertising is great creative. Keep it simple; don't say too much, and focus on a single message. Your logo should be prominent, and imagery needs to be simple to be memorable. The best bus ads use the fewest words to say who you are and what you do – we're making an introduction for your target audience, keeping your brand top of mind so they remember you when they need you."
Learn more about bus advertising to find out how Darren and the Lamar team can help you.
Coffee News – Specialty Publication Advertising
Chances are, you've seen the Coffee News in local restaurants, cafes, pubs, community centres and other places where people wait. It's a single-paged publication that comes out weekly to over 630 high-traffic locations in ten regions on Vancouver Island, with each region seeing readership of 15,000+ per week.
Charlotte Oscarson, the rep for Coffee News – Mid/South Vancouver Island, explains "Weekly distribution is important because all advertising works based on repetition. Consumers simply need to see a message over and over before acting on it. Weekly provides the constant views necessary to create results."
A tiered strategy in the Coffee News offers options as low as $399 +GST for 13 weeks of exposure in a single region, up to a year (52 weeks + bonus 4 weeks) in all ten regions for $8995 (+GST) which works out to $16.06 per week, per region. They also offer reduced rates for non-profit organizations, both short & long term.
For more information about placement in the Coffee News in your community, contact Charlotte Oscarson, 1-877-723-5543 or info@myCoffeeNews.ca 
Local TV
Local advertiser CHEK is another option for building your brand, but as they're in the process of relaunching their website, they weren't available to provide us with any advertising rates or information.
Keep your eye on CHEKnews.ca/advertise to find the new information when it's available.
Digital Advertising
Regardless of which ad channel you choose, you should piggyback it with a digital advertising strategy for best results. Reinforcing the offline promotion with a consistent theme will help with brand recognition and provide better results vs. investing in only online or offline. The beauty of online advertising is the amount of data you can get about your audience – where they came from, which ads made them click and which ones made them buy, and which platforms (Facebook vs. Instagram) work best to connect with your ideal audience.
The downside to digital advertising is that a poorly optimized campaign can cost a lot and deliver little – if any – results. Check out this post about PPC advertising to understand how to make it work for you.
Track Everything
No matter how you spend your advertising budget, it's important to track everything so you can use it to make informed decisions moving forward. Look at where your customers are coming from, ask them how they heard about your business, look at how they found your website – track everything and review the data. You might find that with a slight tweak to your ad, your website, or your business model you can produce more profit, which might not be the only reason that you're in business, but it is essential to your long-term success.
Your Website – Time2GetOnline.com
Your advertising efforts need to inspire your audience to do something – call your business, visit your location, or tell their friends. In most cases, they're going to look for you online to make sure you're a legit business – is your website working as hard as you are to build your brand?
We are a local team of web professionals, and we create affordable websites that work. We're not fancy creatives charging premium rates to pay for our fancy office. We do simple sites for small businesses. Mobile performance, SEO, and compelling content are included with every project, and with our managed hosting, you don't have to do a thing – we'll take care of it all.
Felice was frustrated with his previous site. It was attractive and rich with images, but the process required to implement any changes was challenging. We built his new site on the WordPress platform so he can make changes when he wants. And to keep his clients...
read more
Are you ready for more business?
If it's time to grow your business with more, new, or better clients, it's time to create a smart strategy. Contact us to find out how we can help you extend your reach through the right channels, so you can focus on doing what you do best – taking care of your customers.